We are starting to plan the 2018 Hot Doggett!
Mark your calendars for:
Saturday, July 14th, 2018
Registration is open on Active.com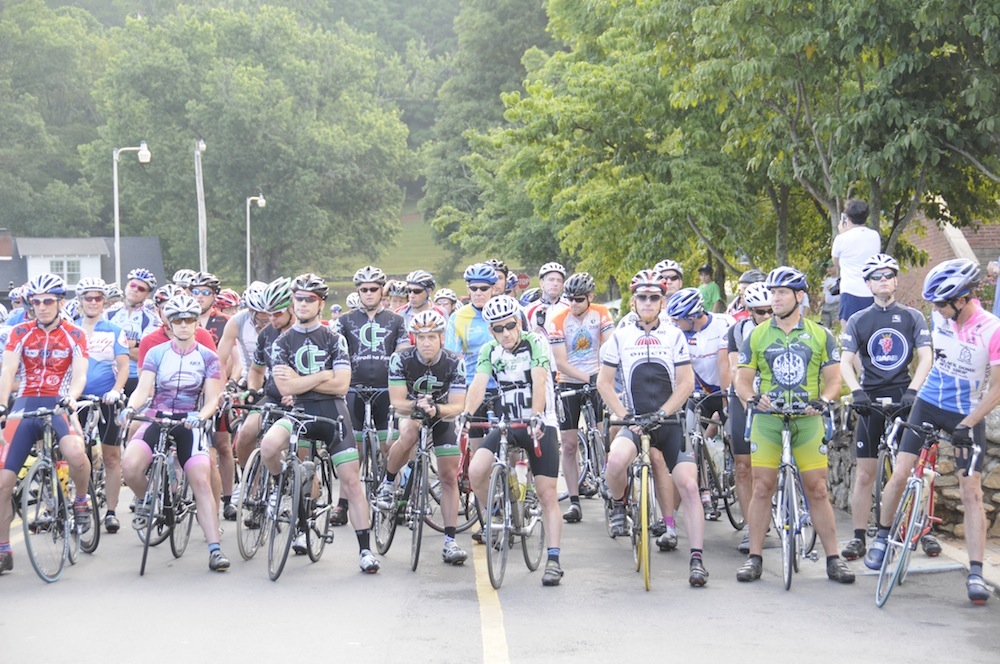 On behalf of the Rotary Club of Madison County and the Hot Doggett Organizing Committee, I want to say thank you to all of our riders and sponsors for making the 12th annual Hot Doggett 100 a great success! Your sponsoring or riding in our event helped us to raise roughly $17,000 (net) to be used throughout the coming year for numerous youth-related programs in our community.
Despite heavy storms in the days leading up to the event, we ended up enjoying one of the best weather days ever. Cyclists came from 17 different states – some as far away as Texas and Oregon. Roughly 55% came from the greater Asheville area (within 100 miles). Our average age continues to be in the upper 40s and the ratio of women to men inched up one percent to 21%. It is also important to note that for our event to be successful, we rely on over 100 dedicated volunteers.
Check out some of the 2017 video comments below!
We are happy to announce that the 2018 Hot Doggett 100 will take place on July 14th.
Thanks for making a difference! We hope that you will be riding again in 2018.
Reich
Chair, Hot Doggett Committee