Almost Ready for the Best Hot Doggett Ever!
Saturday, July 8th, 2017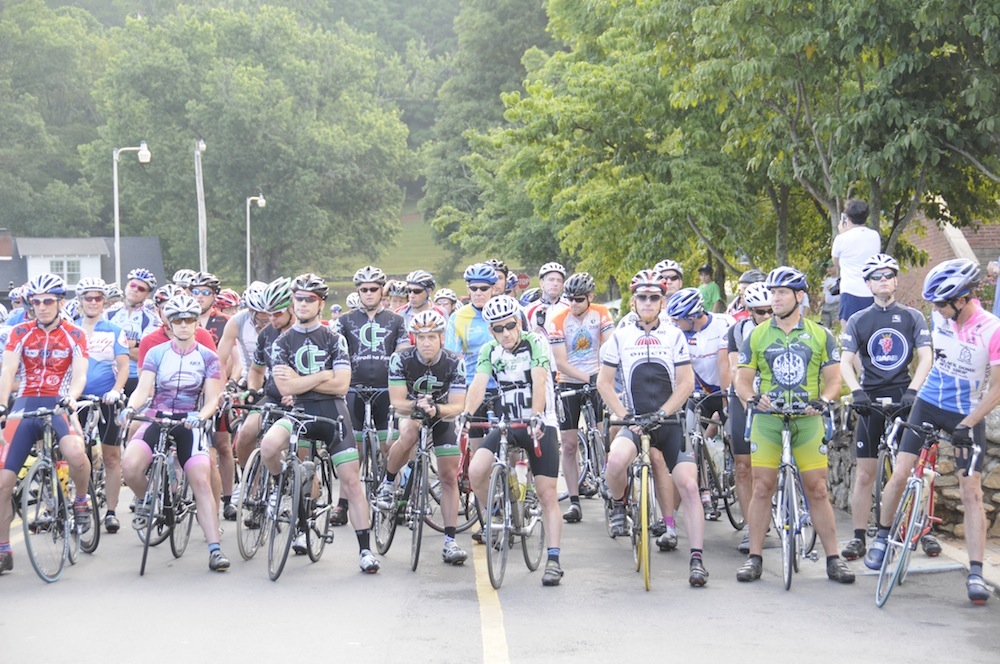 Ride day is coming up fast!  We are finishing up our preparations for a great event.
We are looking forward to welcoming cyclists from as far away as Washington State, Michigan and Missouri as well as our own back yard in Madison County and Asheville.
Pre-registration is closed, but we will have on-site registration for $60 available from 3 pm to 6 pm on Friday and 6 am to ride time on Saturday.
The weather is looking perfect for a good ride – not too hot, not too humid and just a 25% chance of a thunderstorm or two.
Hope to see YOU on Saturday.
Follow Hot Doggett on facebook  to join our community and stay in touch before and after ride day!